We'd like to introduce you to another member of the Richland County Opiate Board:
The Richland County Mental Health and Recovery Services Board
(The Board) is the local government statutory authority to plan, design, implement and evaluate publicly funded mental health and addiction services within the County. The Board does not provide direct services, so we contract with 5 local private non-profits, consisting of; Catalyst Life Services, Mansfield Urban Minority Alcohol and Drug Abuse Outreach Program (UMADAOP), Family Life Counseling and Psychiatric Services, Community Action for Capable Youth (CACY) and The National Alliance on Mental Illness (NAMI) Richland County. In addition, we work with several other private organizations including; Third Street Family Health Services, Healing Hearts Counseling Center, The Community Alternative Center, Abraxas Ohio, Foundations for Living, Village Network, Visiting Nurse Association and several grassroot advocacy organization including Starfish Project, Project One, Reformer's Unanimous and Fusion Church.
The Board works to assure that local programs are meeting the needs of the community in a trauma-informed and recovery-oriented manner and that local, state and federal tax dollars that are directed to treatment, prevention, education and support services are being used efficiently and effectively. The Board works to secure funding through a local levy, state and federal block grant funding as well as private foundations or other grant-based organization to continue to assure the provision of new and innovative practices in the behavioral health field.
The Board is also part of the joint effort to build the
New Beginnings Withdrawal Management Center
A ground-breaking ceremony was held for a the 16-bed Withdrawal Management and a 16-bed Residential Treatment Facility on August 27, 2018 at 11:00am at 711 Scholl Road, Mansfield, Ohio 44907. This project is being collaboratively funded by a State of Ohio Capital matching grant through the Ohio Department of Mental Health and Addiction Services. The local match is being collaboratively funded by the Mental Health and Recovery Services Board, Richland Foundation, S.N. and Ada Ford Foundation and Ohio Health. The treatment programming will be provided by Catalyst Life Services with medical services provided under subcontract with Third Street Family Health Services. This is truly a community wide effort to help address substance use disorders in Richland and surrounding counties. We will continue to provide updates as these buildings approach completion.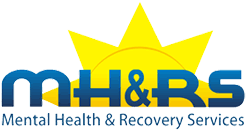 87 East First Street, Suite L, Mansfield, Ohio 44902
Phone: 419 774 5811 | Fax: 419 774 5816
www.RichlandMentalHealth.com
Facebook: RichlandMentalHealth
Download our Richland County 1 pager of Mental Health & Addictions Service Providers